Hunger Strike, South Korea opposition leader hospitalised
South Korea's main opposition leader Lee Jae-myung was hospitalised Monday after 19 days on hunger strike to protest against government policies, his party said.
Hours after he was transferred to hospital, prosecutors issued an arrest warrant for him over corruption allegations.
Lee, 58, launched his hunger strike on August 31, over what he calls the government's "incompetent and violent" policies, in particular its failure to protest against Japan's release of treated wastewater from the damaged Fukushima nuclear reactor.
Lee, a former presidential candidate, looked pale and weak in media footage. His transfer to hospital did not stop prosecutors from seeking to arrest him.
"Whether to fast or not and how to fast is a matter of personal freedom, but it should not affect the investigation or trial," South Korea's Justice Minister Han Dong-hoon told a parliamentary session.
"If a precedent is set that affects investigations and trials, wouldn't everyone, including petty criminals, start fasting when they receive a summons notice?"
Prosecutors have accused Lee of bribery in connection with a firm that is suspected of illicitly transferring $8 million to North Korea.
He is also accused of breaching his duties, which allegedly resulted in a loss of 20 billion won ($15 million) for a company owned by Seongnam city during his term as its mayor.
Lee refutes all the allegations.
In order for a court to consider the prosecution's request for an arrest warrant, Lee's parliamentary immunity would have to be waived by the 300-member National Assembly, where the Democratic Party — headed by Lee — hold a majority.
Lee's party slammed the latest development, saying the arrest warrant was "a clear sign of how violent and oppressive" President Yoon Suk Yeol's administration is, it said in a statement.
The National Assembly previously dismissed a request for an arrest warrant in February.
The ruling People Power Party has asked Lee to stop fasting and said that it was ready to talk with Lee on his policy concerns once he recovers his health.
A former child factory worker who suffered an industrial accident as a teenage school drop-out, Lee rose to political stardom partly by playing up his rags-to-riches tale.
But his bid for the top office has been overshadowed by a string of scandals. He faced scrutiny over a questionable land development deal and persistent rumors linking him to organised crime.
At least five individuals connected to Lee's various scandals in the past have been found dead, some in what appeared to be suicides.
He lost to Yoon in last year's presidential election by a margin of 0.7 percent.
AFP
JUST IN: Nelson Mandela's granddaughter, Zoleka, dies of cancer at 43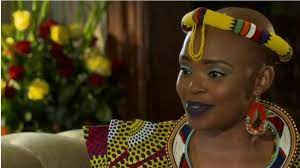 South African anti-apartheid struggle hero, Nelson Mandela's granddaughter, Zoleka Mandela, has died of cancer aged 43, her family said on Tuesday.
Known for having detailed her long battle against the disease, the author was admitted into hospital on Monday as part of her ongoing treatment, a family spokesman said.
"Zoleka passed away… surrounded by friends and family," said Zwelabo Mandela.
She was the child of Mandela's youngest daughter, Zindzi Mandela, and her first husband, Zwelibanzi Hlongwane.
The family said recent scans revealed "significant" progress in the cancer that affected her hip, liver, lung, pelvis, brain and spinal cord.
"We mourn the loss of a beloved grandchild of Mum Winnie and Madiba," the Nelson Mandela Foundation wrote on social media, using the name by which the Nobel Peace Prize laureate was fondly known.
"Her work in raising awareness about cancer prevention and her unwavering commitment to breaking down the stigma surrounding the disease will continue to inspire us all."
AFP
South Korea unveils AI Humans
South Korea Pulse9 has created digital humans for some of South Korea's largest conglomerates, including Shinsegae, with research indicating the global market for such life-like creations could reach $527 billion by 2030.
In South Korea, AI humans have enrolled as students at universities, interned at major companies, and appear regularly on live television driving sellouts of products from food to luxury handbags.
Her face is a deep fake. Her body belongs to a team of similar-sized actors. But she sings, reads the news, and sells luxury clothes on TV as AI humans go mainstream in South Korea.
Meet Zaein, one of South Korea's most active virtual humans, who was created by Pulse9, an artificial intelligence company that is working to bring corporate dreams of the perfect employee to life.
But Pulse9 says this is only the beginning. They are "working on developing the technology to broaden AI human use", Park Ji-eun, the company's CEO, told AFP.
"Virtual humans are basically capable of carrying out much of what real people do," she said, adding that the current level of AI technology means humans are still needed – for now.
The demand for AI humans in South Korea was initially driven by the K-pop industry, with the idea of a virtual idol – not prone to scandals and able to work 24/7 – proving popular with the country's notoriously hard-driving music agencies.
But now, Pulse9 is "expanding their roles in society to show that these virtual humans aren't just fantasy idols but can coexist with humans as colleagues and friends", Park said.
– K-pop face –
Zaein's face was created by a deep learning analysis – an AI method that teaches computers to process complex data – of the faces of K-pop stars over the last two decades.
Doe-eyed with delicate features, fair skin and a willowy figure, she is brought to life by overlaying the deepfake on a human actor.
More than 10 human actors, each with different talents — from singing, dancing, acting, to reporting — help animate Zaein, which is what makes this particular AI creation so "special", Park said.
On a Monday morning, AFP met with one of the actors as she was preparing to deliver a report as Zaein on a live morning news programme on South Korean broadcaster SBS.
"I think it can be a good practice for people who want to become celebrities and that's what appealed to me," said the actor, who could not be named due to company policy.
A representative for Pulse9 said the identities of all human actors are concealed and their real faces are not shown.
Despite the strict measures to keep their profiles hidden, the actor said playing as a virtual human opened new doors.
"Typically, a lot of people in their teens and young people become K-pop idols and I'm way past that age, but it's nice to be able to take on that challenge," the actor, who is in her 30s, told AFP.
"I'd love to try acting as a man if I can manage my voice well, and maybe a foreigner — something that I can't become in real life."
– 'Real and fake' –
Creating artificial humans will continue to require real people "until a really strong AI is created in the future which will be able to process everything by itself", Park said.
The potential — and potential perils — of AI have exploded into the public consciousness in recent months since ChatGPT burst onto the scene at the end of last year.
Experts around the world, including AI pioneers, have spoken out about its dangers, and several countries are seeking regulation of the powerful but high-risk invention.
But Park is not concerned. Her company is working on new virtual idols, virtual influencers, and virtual sales agents to take over customer-facing tasks for South Korean conglomerates, which are increasingly struggling with recruitment in the low-birthrate country.
South Korea — and the world — needs better, clearer regulations on what AI can do, she said, adding that when done properly, the technology can add to "the richness of life".
The trouble, however, is that a deepfake can "make it impossible to tell what is real and fake", Kim Myuhng-joo, a professor of information security at Seoul Women's University, told AFP.
"It's an egregious tool when used to harm others or put people in trouble. That's why it's becoming a problem," he added.
AFP
UN Commends President Tinubu Over Choice Of Edu As Humanitarian Minister
The United Nations, UN, has commended President Bola Ahmed Tinubu for appointing Dr. Betta Edu as the Minister for Humanitarian Affairs and Poverty Alleviation, while describing her as a new force that will make the UN work hard.

The UN Under Secretary-General for Humanitarian Affairs and Emergency Relief Coordinator, Martin Griffiths gave the commendation during the high-level side event at the 78th United Nations General Assembly in New York.

The UN Agency Coordinator said "I am proud of Dr. Betta, she is a new force of nature that we have in the Humanitarian Community and the World.

"She is going to leave us with no choices, no freedom, she is going to make us work hard.

While commending President Tinubu for Dr. Edu's choice as Minister for Humanitarian and Poverty Alleviation, Griffiths said: "I want to appreciate and especially commend President Bola Tinubu for his choice of Dr. Betta Edu as Minister for Humanitarian and Poverty Alleviation".

Mr Griffiths was speaking at a special event organized by the Nigerian government to draw world leaders' attention to the need to address human and climate-inducing displacement and Poverty challenges in Nigeria.

The event aimed at providing Humanitarian agencies including voluntary local integration and resettlement being the preferred partnership for durable solutions to humanitarian crises and poverty alleviation in Nigeria.