CIoD Nigeria Holds Tijjani Borodo's Investiture Ceremony In Lagos Thursday
The Chartered Institute of Directors Nigeria (CIoD Nigeria), has concluded plans to host the investiture ceremony of Alhaji Tijjani Mohammed Borodo, as President and Chairman of Governing Council.
In a statement, Mr. Dele Alimi, the Director – General/ Chief Executive Officer of CIoD Nigeria, said: "The high-profile event is scheduled to hold on Thursday 14th September, 2023 at the Eko Hotels and Suites, Victoria Island, Lagos at 6pm prompt.
He disclosed that Alhaji Borodo emerged as President after a duly conducted election at the Institute's 39th Annual General Meeting on Thursday 22nd June 2023 at the Institute's Secretariat, Ikoyi, Lagos.
" He is to steer the ship of the Institute and take charge of its affairs for the next two years," he said.
Profile of Alhaji Borodo
Alhaji Borodo, a Fellow of the Institute of Directors Nigeria, a distinguished lawyer and the pioneer Company Secretary of FBN Holdings Plc., is an astute boardroom executive who has served the Institute previously in various capacities such as First Vice President, Second Vice President, Chairman, Finance & General-Purpose Committee, Chairman, Membership and Branch Development Committee and Honorary Legal Adviser among others.
He is the Founder and Principal Partner at Tijjani M. Borodo & Associates Law Firm and an accomplished Board Executive of repute.
He is a member of the Nigerian Bar Association; member of International Bar Association (IBA) and an Alumnus of the prestigious Ahmadu Bello University, Zaria and University of Essex, United Kingdom.
He is also an Independent Non-Executive Director at Cowry Asset Management Limited, Signature Bank Limited and Sanlam Life Insurance Nigeria Limited.
Dignitaries
Notable among expected guests at the event are Chief Dr. Olusegun Osunkeye, as the Chairman of the occasion;
His Excellency, Dr. Dauda Lawal, Governor of Zamfara State as Special Guest of Honour; HRH Alhaji Aminu Ado Bayero, the Emir of Kano as Royal Father of the Day, and Mr. Oscar Onyema, as Guest Speaker.
Nigerian Govt's Policies Force Manufacturers To  lay off 3,567 Workers Within Six Months of 2023 – MAN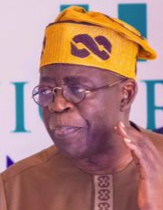 ▪︎Cover image: President Bola Tinubu
THE Manufacturers Association of Nigeria (MAN) says that unfavourable policies of the government forced some of its member companies to laidoff a total of 3,567 workers in the first half of 2023.
This indicated, 855 more job lost when compared with the 1, 709 job lost in corresponding half of 2022 and 850 more jobs lost when compared with 2. 708 jobs lost in the last half of 2022.
Based on this, the Association is requesting the Federal Government to conduct a comprehensive economic impact assessment of the fuel subsidy removal, exchange rate changes, and other policy measures.
"This assessment should identify potential challenges and opportunities for the private sector and inform further adjustments to the policies if necessary," said SegunAjayi-Kadir, the Director-General of MAN.
He pointed to the Association's latest sectoral Employment Survey results (January to June 2023) and said, " employment generation of the manufacturing sector declined to 6, 428 in the first half of 2023.
This is an indication of 32.8 percent reduction in employment generation capacity when compared with 9559 jobs generated in the first half of 2022.
Also, the data showed a shed of 313 jobs when compared with 6, 741 jobs created in the second half of 2022.
The decline in the number of jobs created in the sector during the period further highlighted the unfriendly business environment resulting from the hasty policies and residual effect of the currency redesign policy that led to naira crunch.
A Struggling Sector
Segun Ajayi-Kadir, noted that the manufacturing sector faced myriad of challenges in the first half of 2023.
He said that the residual effects of the Naira redesign and the removal of fuel subsidy towards the end of the period under review triggers inflationary pressure, cost of transportation, cost of production and other macroeconomics imbalances, thereby worsened the purchasing power of the households.
Unsold Inventory of Finished Products
Consequently, he disclosed that the inventory of unsold finished products in the manufacturing sector saw a significant increase to N271.96 billion during the first half of 2023, as compared to N187.08 billion recorded in the corresponding period of 2022.
" This indicates a substantial rise of N84.88 billion or 45.4 percent over this timeframe.
However, there was an N11.64 billion or 4.1 percent decline when compared with the inventory value of N283.6 billion recorded in the second half of 2022.
This increase in inventory can be attributed to a weakened purchasing power of the consumers, brought about by diminishing real household income resulting from the ongoing escalation of inflationary pressures, compounded by the scarcity of naira in the first quarter of the year and the aftermath of the subsidy removal," he said.
Senate screens CBN gov Cardoso, deputies today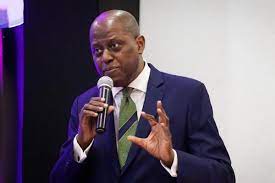 The Senate will today (Tuesday) screen the acting Governor of the Central Bank of Nigeria, Dr Olayemi Cardoso, for confirmation into a substantive capacity alongside four nominees for the positions of CBN Deputy Governors, to steer affairs of the apex bank in the next five years.
The Red Chamber, which is returning from its two-month annual vacation, has also scheduled the screening of two additional ministerial nominees by President Bola Tinubu for Tuesday, October 3, 2023.
The Media Office of the Senate Leader, Senator Opeyemi Bamidele, disclosed this in a statement on Monday evening.
While the National Assembly was on break, the President appointed the duo of Dr. Jamila Ibrahim and Ayodele Olawande as Minister of Youths and Minister of State for Youths respectively.
Tinubu also approved the nomination of Cardoso as the new Governor of the Central Bank of Nigeria pending his confirmation by the Senate.
Last week, Cardoso resumed as the CBN governor in an acting capacity pending his screening and expected confirmation by the Senate.
The statement by the Senate Leader office said, "Dr. Cardoso will be screened alongside four deputy governors: namely Mrs. Emem Nnana Usoro, Mr. Muhammad Sani Abdullahi Dattijo, Mr. Philip Ikeazor, and Dr. Bala M. Bello.
"Besides, the Senate has scheduled to screen the ministerial nominees – Dr. Jamila Bio Ibrahim and Mr. Ayodele Olawande, respectively designated as Minister of Youth and Minister of State for Youth on October 3."
Meanwhile, the Senate also pledged not to disappoint Nigerians as regards the appropriation of the 2024 budget.
Speaking on the agenda of the Red Chamber ahead of its resumption, the Senate spokesperson, Yemi Adaramodu, emphasised that the revitalisation of the economy was top of its priorities.
Adaramodu said, "Soon after the resumption, the appropriation process will commence.
"The 10th Senate will not disappoint Nigerians; we'd ensure that we do what is expected of us because we are in a peculiar time when all hands must be on deck and Nigerians are eagerly waiting to see us do the needful to save Nigeria from the economic troubles we are currently experiencing and that permanent solutions are proffered.
"We'd ensure that appropriations are targeted at deliverables that can enhance a good life and good living of Nigerians and we are going to ensure that those that are approved are delivered to the latter and that quality services are given to Nigerians so that we can realise the goals of the Nigerian project so that we can ensure that life is more abundant to everyone to Nigerians."
Adaramodu said the Senate expected the President to send the budget soon.
South Korea unveils AI Humans
South Korea Pulse9 has created digital humans for some of South Korea's largest conglomerates, including Shinsegae, with research indicating the global market for such life-like creations could reach $527 billion by 2030.
In South Korea, AI humans have enrolled as students at universities, interned at major companies, and appear regularly on live television driving sellouts of products from food to luxury handbags.
Her face is a deep fake. Her body belongs to a team of similar-sized actors. But she sings, reads the news, and sells luxury clothes on TV as AI humans go mainstream in South Korea.
Meet Zaein, one of South Korea's most active virtual humans, who was created by Pulse9, an artificial intelligence company that is working to bring corporate dreams of the perfect employee to life.
But Pulse9 says this is only the beginning. They are "working on developing the technology to broaden AI human use", Park Ji-eun, the company's CEO, told AFP.
"Virtual humans are basically capable of carrying out much of what real people do," she said, adding that the current level of AI technology means humans are still needed – for now.
The demand for AI humans in South Korea was initially driven by the K-pop industry, with the idea of a virtual idol – not prone to scandals and able to work 24/7 – proving popular with the country's notoriously hard-driving music agencies.
But now, Pulse9 is "expanding their roles in society to show that these virtual humans aren't just fantasy idols but can coexist with humans as colleagues and friends", Park said.
– K-pop face –
Zaein's face was created by a deep learning analysis – an AI method that teaches computers to process complex data – of the faces of K-pop stars over the last two decades.
Doe-eyed with delicate features, fair skin and a willowy figure, she is brought to life by overlaying the deepfake on a human actor.
More than 10 human actors, each with different talents — from singing, dancing, acting, to reporting — help animate Zaein, which is what makes this particular AI creation so "special", Park said.
On a Monday morning, AFP met with one of the actors as she was preparing to deliver a report as Zaein on a live morning news programme on South Korean broadcaster SBS.
"I think it can be a good practice for people who want to become celebrities and that's what appealed to me," said the actor, who could not be named due to company policy.
A representative for Pulse9 said the identities of all human actors are concealed and their real faces are not shown.
Despite the strict measures to keep their profiles hidden, the actor said playing as a virtual human opened new doors.
"Typically, a lot of people in their teens and young people become K-pop idols and I'm way past that age, but it's nice to be able to take on that challenge," the actor, who is in her 30s, told AFP.
"I'd love to try acting as a man if I can manage my voice well, and maybe a foreigner — something that I can't become in real life."
– 'Real and fake' –
Creating artificial humans will continue to require real people "until a really strong AI is created in the future which will be able to process everything by itself", Park said.
The potential — and potential perils — of AI have exploded into the public consciousness in recent months since ChatGPT burst onto the scene at the end of last year.
Experts around the world, including AI pioneers, have spoken out about its dangers, and several countries are seeking regulation of the powerful but high-risk invention.
But Park is not concerned. Her company is working on new virtual idols, virtual influencers, and virtual sales agents to take over customer-facing tasks for South Korean conglomerates, which are increasingly struggling with recruitment in the low-birthrate country.
South Korea — and the world — needs better, clearer regulations on what AI can do, she said, adding that when done properly, the technology can add to "the richness of life".
The trouble, however, is that a deepfake can "make it impossible to tell what is real and fake", Kim Myuhng-joo, a professor of information security at Seoul Women's University, told AFP.
"It's an egregious tool when used to harm others or put people in trouble. That's why it's becoming a problem," he added.
AFP