Chelsea Striker Lukaku Set For Roma Loan
Chelsea have agreed to loan of Belgian international striker Romelu Lukaku to Serie A side Roma, Gazzetta dello Sport reported on Monday.
According to the Italian sports daily, Roma will pay the London club 5.8 million euros ($6.2 million) and the player will receive an annual salary of 7.5 million euros.
Gazzetta said Lukaku is due to arrive in Rome on Tuesday to undergo a medical.
At Roma, the Belgian will be reunited with Jose Mourinho, who previously coached the striker at Chelsea and Manchester United.
Lukaku returned to Chelsea in 2021 for 115 million euros from Inter Milan. He first joined Chelsea in 2011 and left for Everton in 2014 before moving on to Manchester United and Inter.
Lukaku, 30, spent last season on loan in Italy, back at Inter, scoring 14 goals.
Roma have already signed Iranian international Sardar Azmoun on loan from Bayer Leverkusen and the Paris Saint-Germain midfield pair of Leandro Paredes and Renato Sanches, the latter also on loan.
Houssem Aouar joined on a five-year deal from Lyon in June.
Roma have one point after the first two rounds of Serie A games.
AFP
IBB Golf Club Independence golf thriller tees off with brand new car as 1st prize from PAN Nigeria Ltd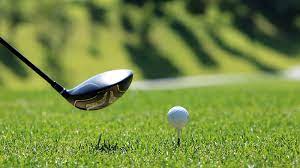 All is set for a thriller in Abuja and history is about to be made at the 2023 IBB Golf Club October 1st Golf Tournament where the overall winner will cruise home with a brand new car from PAN Nigeria Ltd.
Over 500 players from Nigeria and four other countries will be jostling for glory in the prestigious event taking place at the IBB Golf Club from September 25th to October 1st.
The IBB Independence Golf Tournament has long been a highlight on Nigeria's golfing calendar, attracting top talent and enthusiastic participants from near and far. This year's event is featuring a record number of over 500 golfers with players coming from Rwanda, Cameroun, Uganda and Ghana .
This year's tournament will feature a challenging course that will test the skills and strategies of every golfer. With pristine fairways and meticulously maintained greens, the IBB Golf Club provides the perfect backdrop for an unforgettable week of golf.
"We are thrilled to host the Independence Golf Tournament once again, and we wanted to make this year's event extra special," said the IBB Golf Captain, Dt. Banjo Obaleye.
We are also using the platform and wonderful game of golf to highlight the business opportunities in Nigeria and promote vibrant trade between Aftican countries. This year's event will include a business dinner with delegates from the other African countries.
"The tournament will also offer opportunities for networking, socializing, and enjoying the camaraderie of fellow golf enthusiasts."
This event is a celebration of our nation's independence and a testament to the passion and dedication that golfers bring to the sport.
The Chairman of the Independence Cup Organising Committee, and the Club's Vice Captain, Ibrahim Babayo assured the golfers, the media and the public a "show stopper event."
He added: I am particularly thrilled by the calibre and enthusiasm of our 2023 sponsors including PAN Nigeria Ltd. Access Bank, Sterling Bank, Unified Payments, Hope PSBank, TAJ Bank, Landmark Africa, Waltersmith, Stanbic IBTC and Golden Construction.
We are committed to creating an unforgettable atmosphere and enhancing the experience of sponsors and spectators alike. "
The Independence Golf Tournament at IBB Golf Club Abuja has become an annual highlight on Nigeria's golfing calendar.
Ex-Spain Football Boss In Court Over World Cup Kiss Scandal
Five days after resigning as Spain's football chief, Luis Rubiales is due in court Friday on sexual assault charges over forcibly kissing women's World Cup player Jenni Hermoso.
The 46-year-old has been summoned to Madrid's Audiencia Nacional court at midday (1000 GMT) where he will appear before Judge Francisco de Jorge who is heading up the investigation.
At the hearing, which will be closed to the public, Rubiales will be questioned as a defendant in regards to allegations of "sexual assault", a court statement said earlier this week.
Hermoso will also be called to testify at a later date.
The case comes barely four weeks after Rubiales sparked outrage when he forcibly kissed the midfielder in front of the world's media after Spain defeated England in the final on August 20.
Rubiales, who was head of Spain's RFEF football federation at the time, has repeatedly insisted the kiss was consensual.
Hermoso has said it was not and that it left her feeling like the "victim of an assault".
De Jorge on Monday admitted a complaint against Rubiales filed the previous week by the public prosecutors' office, citing alleged "offences of sexual assault" and "coercion".
Under a recent reform of the Spanish penal code, a non-consensual kiss can be considered sexual assault, a category which groups all types of sexual violence.
If found guilty, Rubiales could face anything from a fine to four years in prison, sources at the public prosecutors' office have said.
In their complaint, prosecutors said they had included the offence of coercion because of Hermoso's statement in which she said "she and those close to her had suffered constant ongoing pressure by Luis Rubiales and his professional entourage to justify and condone" his actions.
The global furore over the incident all but eclipsed the victory celebrations for Spain's World Cup champions.
'100% Non Sexual'
After three weeks of refusing to resign over the kiss, Rubiales, who was suspended by FIFA on August 26, stood down late on Sunday but continued to insist the kiss was consensual in a TV interview with Britain's Piers Morgan.
"What we had is a spontaneous act, a mutual act, an act that both consented to, which was driven by the emotion of the moment," he said, describing the kiss as "100 percent non-sexual".
The hearing comes with new coach Montse Tome, the first woman to lead the team, set to announce her squad on Friday for UEFA Women's Nations League matches against Sweden and Switzerland on 22 and 26 September.
Her first job will be to try and convince the 23 world champions to don the red jersey again after they and dozens of others said they would not play for the national team without significant changes at the head of the federation.
The players have not yet said what they will do following Rubiales' resignation although the situation has changed since the RFEF sacked their controversial coach Jorge Vilda, named Tome in his stead and pledged further internal reforms.
"We have had discussions.. I don't think there will be any problem," Rafael del Amo, head of the RFEF's women's football committee told Cope radio on Tuesday.
"I think things will move forward."
AFP
Super Falcons Oparanozie announces retirement from Country and Club football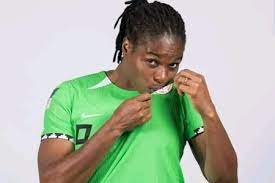 Super Falcons forward Desire Oparanozie has announced her retirement from football for both country and club.
The 29-year-old's last outing for the Super Falcons was at the 2023 World Cup in Australia and New Zealand, where the country crashed out in the round of 16.
Oparanozie, in a post on X on Wednesday, said, "To my fans, family, and friends, thank you for the show of love and support over the years. It's time to take a bow, as I believe there's no better time than now. I'm officially announcing my retirement from professional football for both club and country.
"To every team and coach I have played for, to every mate I've played alongside, and to every opponent I have played against, thank you all for being part of this incredible journey. Thank you football, thank you Nigeria."
She made her senior team debut in 2010 and has played in the 2011, 2015, 2019, and 2023 editions.
Oparanozie was also part of the Super Falcons squad that won the 2010, 2014, 2016, and 2018 Women's Africa Cup of Nations (WAFCON) titles.
She started her club career at Bayelsa Queens and later joined Delta Queens before moving abroad. She last played for Wuhan Chegu Jianghan FC.